The Cannabis Compass Online Course
Education to help you understand the science behind the cannabis plant so you can learn how to safely and confidently use cannabis on your own to take control of your own health and wellbeing…
I loved learning about the science behind how cannabis works in our body and understanding how it is metabolized. I feel more confident going into the next time I purchase a cannabis product. I look forward to experimenting what works best for my body. Very scientific yet easy to digest as a fellow RD, a wide range of topics were covered, I was very pleased with the content of each module. When asked if I would recommend this course, the answer is YES! I've recommended it to my mom, fellow RD, friends – it's amazing the stigma behind cannabis when it can actually be used in such a positive and healthy way.
I took this course to get knowledge for managing my chronic pain. What I loved most about the course is how informative Emily is. Since taking the class I am able to know how much I need. I've gained so much knowledge 🙂 I will recommend this course to my friend who wants to learn more too.
I signed up for the class because I suffer from RA, Lupus and Psoriasis. The knowledge in this class is amazingly helpful. Since taking the class I've started using CBD oil. Overall, my experience was awesome and I would recommend this class for anyone without this knowledge or who is buying blindly.
"I loved that the class covered the types of production methods to better understand quality. Since taking the class, I now have a better grasp of how to use cannabis and make sure I'm getting a quality product should I choose to use it. I absolutely recommend this class to anyone who currently uses, is considering using, wants more information just to have it, anyone!"
"I took this class because I wanted to learn more about CBD and how it can be used to support my family's health. Emily explains things in terms that are easy to understand, and the information is presented in a clear concise manner. Emily is incredibly knowledgeable and so helpful. I have a better understanding of cannabis and am now comfortable and more informed. My experience was fantastic, I learned so much and now can make highly informed decisions based on what Emily taught me. I would recommend Emily to anyone that wants to learn more about cannabis and have a knowledgeable trusted resource to help you."
Before taking this class I was suffering from anxiety and body aches and pain. I loved the course content, it was very thorough. I feel I have learned quite a bit, have a better idea of CBD oils as a whole. I would recommend this class to anyone, as Emily is very knowledgeable.
I have problems sleeping. Which in turn leads to extreme dizziness and headaches throughout my work day.. Also neck pain and low energy. I really enjoyed learning all the aspects of this class..from the definitions of everything in detail..to the different products available. I loved the detailed information about the specific products themselves. I have already recommended this class to several friends, family members and co-workers..because of the attention to detail in what you are getting.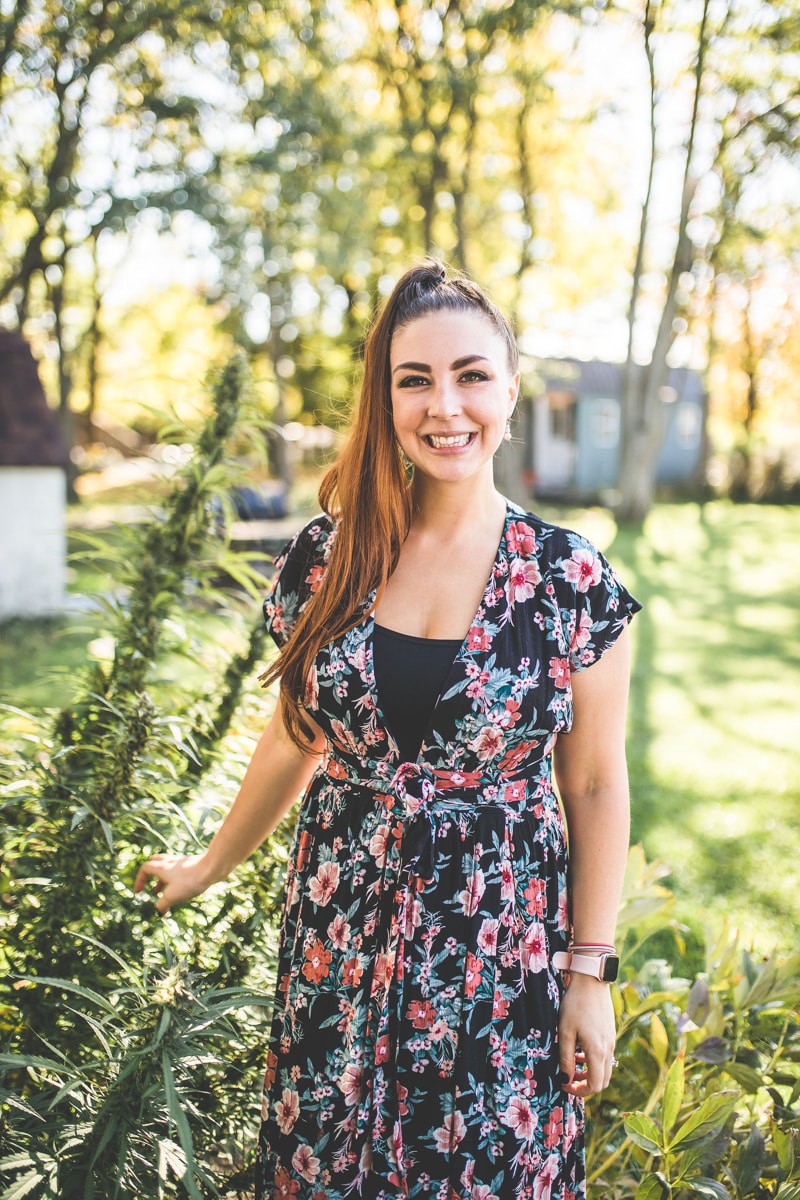 I help women sort through misinformation, conquer their fears, and find support as a woman interested in learning how to use cannabis to manage anxiety, pain, and inflammation. 
After years of struggling to manage my own anxiety, depression, and severe mood swings with conventional treatment, I finally turned to the cannabis plant to find relief from my symptoms.
While I was once afraid of judgment, I now live my life to the fullest thanks to my safe and responsible cannabis use, while simultaneously breaking the long-held social stigma of female cannabis users.